Caution: The Company never shares its bank account details with individual customer for making premium payment.
Online Premium Payment
Discover the convenience of renewing the policy in a few clicks with our Online Premium Payment Services.
We have made on-line renewal quick and easy. Take a look at everything you need to begin paying your premium online.
Pay Premium for:
Mobile Portal
Renew your Motor policy on the move via our Mobile portal which is accessible from ios, Android, Windows & Symbian enabled phones.
To get the link please SMS RENEW to 575758
At a Branch
Our Staff Members will be glad to welcome you at our Branch, Shall you decide to pay the premium in person at your policy issuing branch.
Please refer to our Branch Locator for information on our office timings and Branch Locations.
By Post
Alternatively, you can mail the cheque/draft to:
The Retention Vertical,
IFFCO-Tokio General Insurance Co. Ltd.
IFFCO Tower, 4th & 5th Floor,
Plot No. 3, Sector 29,
Gurgaon 122001, Haryana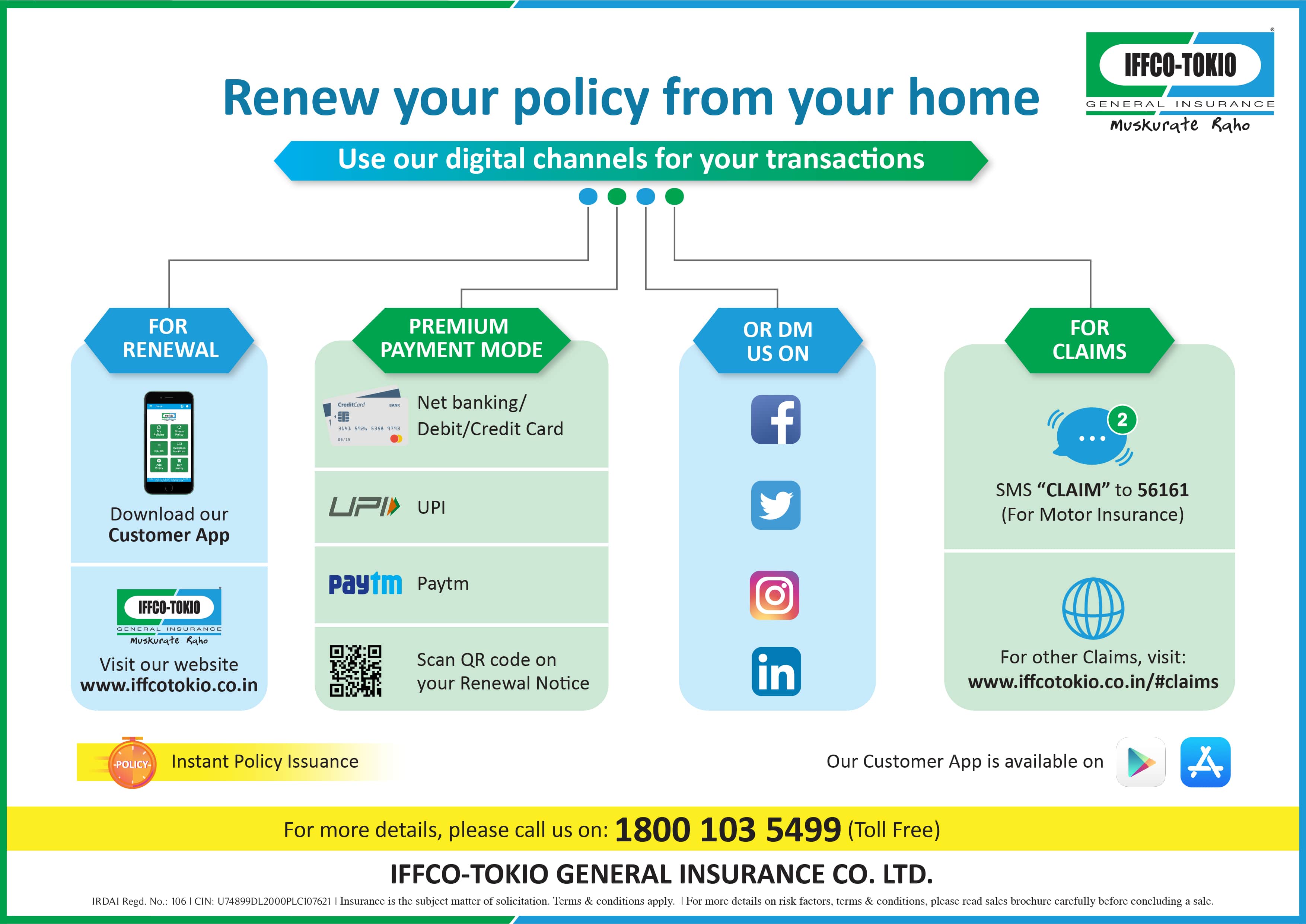 At IFFCO-Tokio, we believe that time is money. And so we give you a range of super convenient payment options to choose from when it comes to paying your Premium. Whether it's an online payment or through your mobile phone, we have taken great pains to ensure that the payment process is smart and convenient. What's more, we have multiple branches and conveniently located drop boxes all over, should you prefer to make the payment in person or; you can even send us your payment by post or mail.