IRDAI TAGLINE CONTEST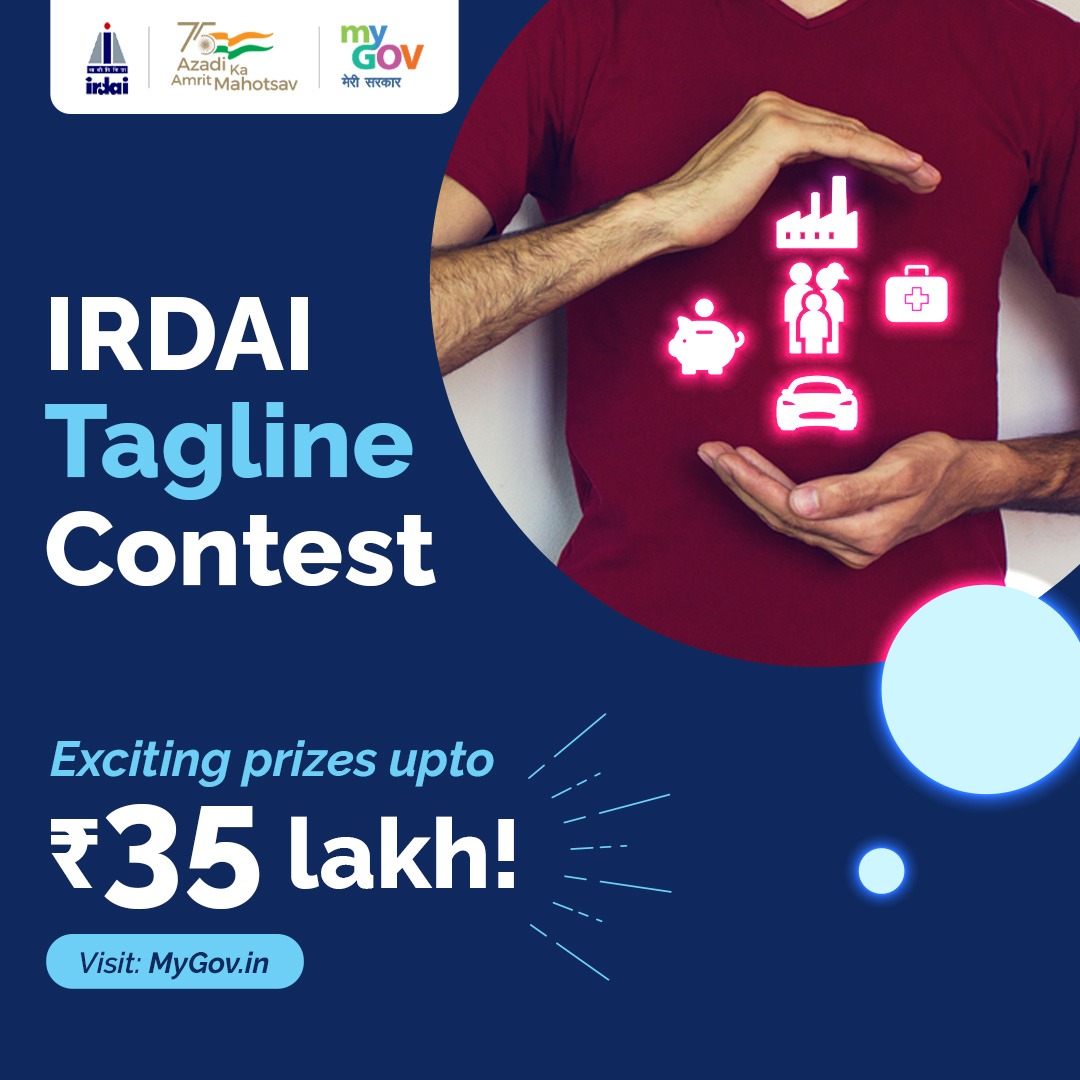 Participate in the contest & get a chance to win exciting prizes upto Rs35 Lakh
The Insurance Regulatory and Development Authority of India (IRDAI) is the regulator for Insurance Industry in India. IRDAI is organizing an online "Tagline Contest" through MyGov.in portal, inviting everyone to suggest a suitable tagline that encompasses and depicts its role.
PLEASE NOTE- Tagline should be in Hindi
Do participate in the 'Tagline Contest' to win exciting prizes!
Last date to submit is : 15th September 2022
Eligibility Criteria:-
The Participants must be above 18 years and a citizen of India
Entries are open only for individuals and not groups/organizations
Entries will be judged on creativity, originality, simplicity, visual impact, vibrancy, artistic merit and how well the theme is communicated.